Archives by date
You are browsing the site archives by date.
December 17, 2014
We hope that you found NAQ Myths Debunked – Part 1 helpful. In Part 2, we will be focusing on issues and questions related to NAQ Scoring. Again we will highlight a few especially problematic speculations about our scoring system from the Premed 101 Forums, in order to provide more accurate information. NAQ Scoring "My […]
December 16, 2014
The Admissions Office will be closed from December 24 at noon until January 1 (we will reopen January 2). During the closure, we will not be here to answer emails or phone calls. Please contact us before the holidays if you have questions or need help. Best wishes for a happy and healthy holiday season!
December 15, 2014
Hi everyone! We have a confession; from time to time we take a peek at the Premed 101 Forums to get a sense of how many of you are doing and to see if there is anything we can help to clarify. From the chatter over the last couple weeks, we've realized that there are […]
December 4, 2014
We have sent all of the interview notifications. Congratulations to everyone who received an invite! For applicants who received regrets, we know that it is very disappointing news, but we hope you continue to take pride in your academic and non-academic accomplishments. Unfortunately, the limitations we have on the number of people we can interview […]
December 1, 2014
Applicants who are not invited to interview may want additional feedback on their application. While we are unable to give one-on-one feedback, this explanation of scores might help to answer some questions. Please also see the FAQs below. OGPA = Overall GPA in UBC percentage AGPA = Adjusted GPA in UBC percentage AQ Score = OGPA (if not […]
November 21, 2014
It is almost time for applicants to find out whether or not they have been invited to interview! We will send interview notifications starting the week of December 1. That is much too vague for some of you, we know, but unfortunately we cannot specify the exact day(s) we will send the notifications. The process […]
November 20, 2014
As most of you know, a new version of the MCAT is launching in April 2015. Different medical schools are handling the new MCAT different ways – some are requiring all applicants to take the new exam, while others will continue to accept older versions of the exam along with MCAT 2015. We have decided […]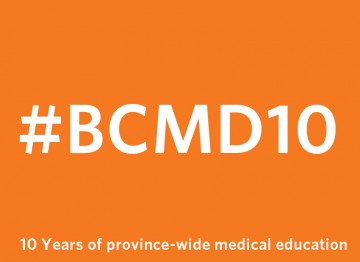 November 18, 2014
2014 marks the ten year anniversary of the launch of UBC's distributed MD Undergraduate Program. To mark this occasion, we have developed a microsite, which will take people through the history, challenges and successes of the program.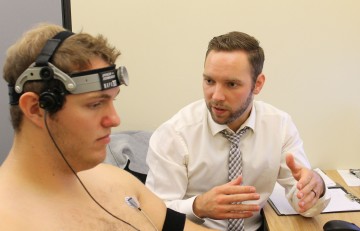 November 13, 2014
Southern Medical Program student Alexander (Sandy) Wright has received the prestigious Vanier Canada Graduate Scholarship (Vanier CGS).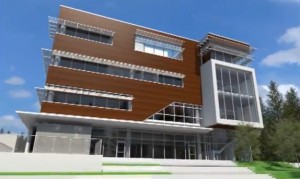 November 6, 2014
The newly constructed HOpe Centre is a four-storey mental health and addictions facility located on the southeast corner of the Lions Gate Hospital campus in North Vancouver. The facility will house a 26-bed psychiatric inpatient unit as well as allow for enhanced integration, with mental health outpatient clinics and community mental health programs being housed […]