Archives by date
You are browsing the site archives by date.
May 30, 2014
The third round of offers went out yesterday afternoon. The deadline for this round is Tuesday, June 3 at noon. Once again, congratulations to everyone who received an offer this round!
May 28, 2014
We need your help to tell our story… August 2014 marks the 10th anniversary of UBC's distributed MD undergraduate program, and to celebrate, we are looking at the past, present and future of medical education in British Columbia. That's why we're asking for your help to tell our story… We want you to show us, […]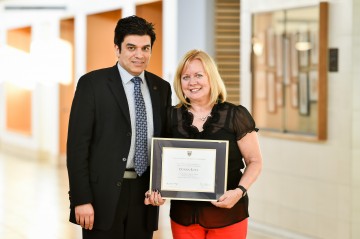 May 27, 2014
In October 1970, former UBC President Walter Gage brought together University administrative heads and long-service staff members to honour them for their contributions to the University. On that occasion, Dr. Gage directed the Personnel Department to create a club for staff members with 25 years of service at the University and this became known as […]
May 23, 2014
We sent out the second round of offers late yesterday afternoon. Congratulations to everyone who received an offer this round! The deadline is Thursday, May 29 at noon. We'll send out the third round after the deadline, most likely on Thursday afternoon.
May 20, 2014
Since sending out the offers we have gotten many questions about many things! Here are some answers you might find useful. One section pertains to applicants who have already received an offer, while the other section is intended for applicants who are on the waitlist. For applicants who have received an offer: Student Numbers: Student […]
May 15, 2014
This is just a quick update to let you know that we sent offer, waitlist and regrets notifications to all applicants today. While our sympathies are with applicants who did not receive the news they wanted, we also want to congratulate applicants who received an offer. No matter which kind of notification you received today, […]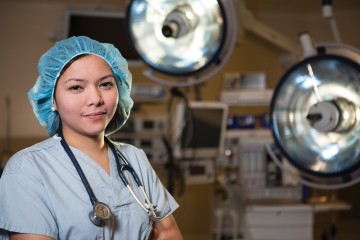 May 13, 2014
While the learning curve for any profession may be considered steep, students in the UBC Faculty of Medicine's MD Undergraduate Program have a particularly challenging incline. Third-year medical student Dianne Valenzuela, however, is thriving under the pressure.
May 6, 2014
It is a cold, rainy March morning in Vancouver.  Parents shuffle their little ones into the warmth of the "little blue house" that is West Side Family Place, where many of them come each day to play, sing songs and create art.  Hot coffee and baked treats wait for the moms and dads who may […]
May 2, 2014
May 15 is almost NEXT WEEK!(!!!). Whether you are looking forward to that date with joyous anticipation, anxious dread, or a mix of both, it's definitely a big day on the calendar. Our plan on May 15 is to send regrets first, then move on to the waitlist, and end with the offers. Traditionally, keeping […]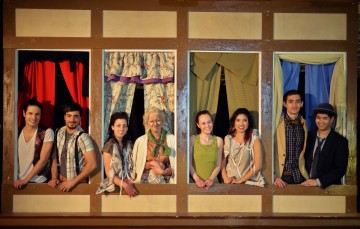 May 1, 2014
Marie O'Conner, VFMP 2016 MedPlay, a spring tradition, celebrated its 13th anniversary with this year's production of 7 Stories. The play was performed from February 20 to 28 in Hardwick Hall at the MSAC. Written by Morris Panych, the play opens with a man standing on the ledge of a building, contemplating whether or not […]