Archives by date
You are browsing the site archives by date.
October 4, 2017
Our first online information session went well; thank you to all of the participants! Although we could not hold an online session in September, we will be presenting one on Friday, October 20 from 10:00 – 11:00 a.m. Please see our Information Sessions page to register.
September 25, 2017
MD/PhD student Philip Edgcumbe received the 2017 Canadian Medical Hall of Fame Award.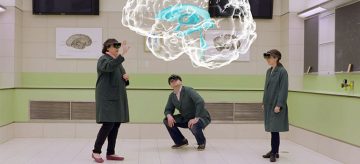 September 15, 2017
UBC's Faculty of Medicine teams up with Microsoft to help students visualize the brain's 3D structure.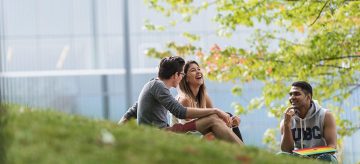 August 28, 2017
Discover some of the bold education initiatives transforming how the Faculty is training the next generation of health care providers and researchers.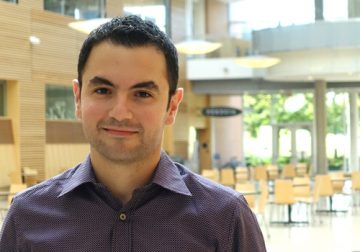 August 24, 2017
Fourth-year medical student Rouzbeh Ghadiry-Tavi talks about what sparked his interest in the Summer Student Research Program.
August 23, 2017
We are excited to announce that in addition to in-person information sessions, MD Admissions will now offer online information sessions and you are invited to participate! Our first online information session will be on August 30th, 2017 at 10:00 a.m. PDT. Similar to our in-person sessions, these hour-long webinars will provide you with some information […]
August 23, 2017
We recently saw a post on Pre-Med 101 that asked about omitting common punctuation in order to increase word count in the Non-Academic Activities section. The sample provided by the inquirer read something like this: "students&helped" instead of "students and helped." We respectfully ask that you do not write your Non-Academic Activities and Employment History […]
August 23, 2017
Verifiers can be a source of confusion and anxiety for some applicants. Our verifier guidelines have not changed since the last cycle, so we hope this post from last year can help with some common verifier issues you might encounter. Some verifiers are easy to choose: your current supervisor, your former coach, your guitar teacher. […]
August 22, 2017
Orientation for the class of MED 2021 started yesterday, which means the class is now finalized. This may be disappointing, although perhaps not unexpected, news to those applicants who were still on the waitlist. Even though it is tough to know you won't be joining the class this year, making it so far in the […]
July 21, 2017
As you are working on your application, you may have some questions about the Northern and Rural Training section. This section of the application is for applicants who would like to be considered for the rural positions in the MD program. These positions include all 32 seats at the Northern Medical Program in Prince George, […]