Archives by date
You are browsing the site archives by date.
August 23, 2017
We recently saw a post on Pre-Med 101 that asked about omitting common punctuation in order to increase word count in the Non-Academic Activities section. The sample provided by the inquirer read something like this: "students&helped" instead of "students and helped." We respectfully ask that you do not write your Non-Academic Activities and Employment History […]
August 23, 2017
Verifiers can be a source of confusion and anxiety for some applicants. Our verifier guidelines have not changed since the last cycle, so we hope this post from last year can help with some common verifier issues you might encounter. Some verifiers are easy to choose: your current supervisor, your former coach, your guitar teacher. […]
August 22, 2017
Orientation for the class of MED 2021 started yesterday, which means the class is now finalized. This may be disappointing, although perhaps not unexpected, news to those applicants who were still on the waitlist. Even though it is tough to know you won't be joining the class this year, making it so far in the […]
July 21, 2017
As you are working on your application, you may have some questions about the Northern and Rural Training section. This section of the application is for applicants who would like to be considered for the rural positions in the MD program. These positions include all 32 seats at the Northern Medical Program in Prince George, […]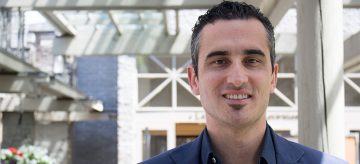 July 14, 2017
Liam Brunham, a 2008 alumnus of the Faculty of Medicine's MD/PhD program, has been named one of "Canada's Top 40 Under 40."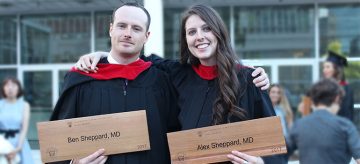 July 14, 2017
Siblings and Métis doctors Ben and Alexandra Sheppard recount their shared journey through UBC's medical school.
July 5, 2017
The waitlist was shortened today. Although it's never easy to receive disappointing news, we hope that being informed of the final decision on their application will help applicants who are no longer on the waitlist move on to their future plans. Waitlisted applicants who did not receive an application status update today are still on […]
June 23, 2017
It is with mixed emotions we must announce that all positions in the MED 2021 class have been filled, at least for now. If students withdraw their acceptances there is a chance that a few more positions will become available but it is impossible to say how many spots, if any, will open up. At […]
June 16, 2017
Round 4 offers were sent this afternoon. As always, congratulations to the offer recipients! The deadline for this round is Wednesday, June 21.
June 15, 2017
This post is a chance to ask general questions about the application and to learn from the questions others have posted. If you have a specific question about your particular situation, please message us through the application system instead. Remember to check the Help Guide before posting or messaging! We will disable comments to posts […]