Archives by date
You are browsing the site archives by date.
April 4, 2013
Isabel Chen is a second year VFMP student who received quite a bit of media attention when she launched her project, the Keep Safe Initiative.  Keep Safe's goal is to arm Vancouver sex trade workers with panic devices, which would allow them to call for help in a time of danger.  We asked Isabel to […]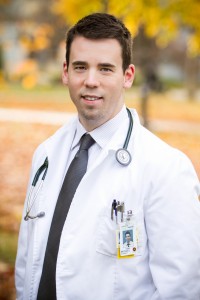 April 4, 2013
Mike Bergunder (VFMP, 2016) I remember first wanting to go into medicine when I was eight years old.  I watched as my mom underwent numerous surgeries and hospital visits. I saw how medicine could completely change someone's life and the positive impact a physician could have on another human being. There were times when I […]
April 4, 2013
As the days grow longer and the rain eases up, I am enjoying my cycle commute in daylight and am anticipating the cherry blossoms.  In my first year here, I have been delighted with the many things that Vancouver and our distributed program sites have to offer, including music and theatre, the outdoors and (too […]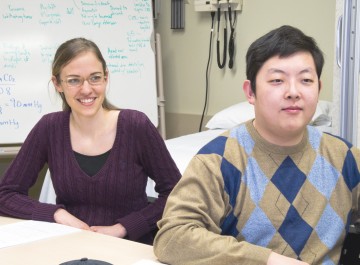 April 4, 2013
Melissa Carr, Communications Coordinator – VFMP While grabbing a quick bite to eat, Jessica McCallum and her colleagues discuss the life cycle of HIV, which they learned about in a recent lecture.  The group banters back and forth enthusiastically.  They share experiences they have had with preceptors and patients, as well as topics covered in […]
April 3, 2013
UBC's undergraduate and postgraduate training programs are placing young doctors in communities across B.C., where they can learn first-hand from patients and rural doctors…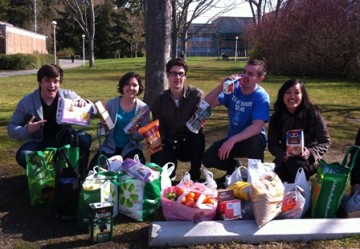 April 2, 2013
Led by their class VPs, the 2015 and 2016 IMP students competed to see who could collect the most food for Mustard Seed of Greater Victoria.