Archives by date
You are browsing the site archives by date.
March 31, 2017
The early application deadline is back! It's earlier this year – August 1. However, the incentive is the same as before. Applicants who submit all required documents and fees by August 1, 2017 at noon Pacific Time and who are invited to interview will receive their interview invitations a day early. We inform applicants whether […]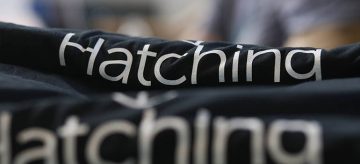 March 24, 2017
Explore highlights from this year's Hatching Health event, an interdisciplinary, student-led competition aimed at finding real-world solutions to today's healthcare challenges.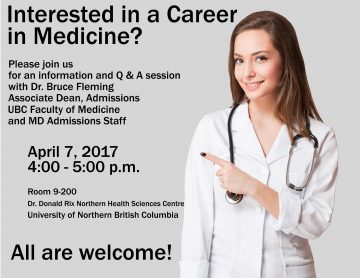 March 10, 2017
Are you a prospective or future applicant who lives in the Prince George area? If so, please check out the poster on the left for details about an upcoming info session at UNBC (click to enlarge). The Associate Dean of Admissions and MD Admissions staff will be available to answer questions and provide information about […]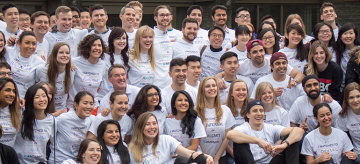 March 2, 2017
On March 1, fourth-year UBC medical students gathered to celebrate the results of the first round of the Canadian Resident Matching Service (CaRMS).